Why Create a Holiday Gift Guide?
It's hard to believe, but the holidays are almost upon us. We're around the corner from Thanksgiving, and the winter holidays are just a stone's throw away in marketing time. What can you do to get your customers ready for the season? How can you make them aware of what products you or your partners have available for purchase?
With average spending reaching over $800 per consumer this holiday season, digital marketplaces are excellent places for consumers to buy gifts for everyone on their list without driving to multiple stores. 44% of US holiday shoppers bought gifts online in 2014, and for 2016, online sales are forecast to be as much as $117 billion. Making a holiday gift guide can help your company grab a chunk of this revenue.
With holiday shopping now starting as early as the day after Halloween, making a holiday gift guide early can be a great way to highlight best-selling and popular products. By creating a visual representation of your product selection, you can facilitate the holiday shopping processing and make buying easier for your customers.
Holiday gift guides are a way to take marketing and make it creative. Instead of just a boring sales email, you get to take the products you want to sell and present them in a visually enticing format that transports the reader where you want them to go.
Here are a few methods to make holiday gift guides that grab your customers' attention:
Use a Data-Driven Approach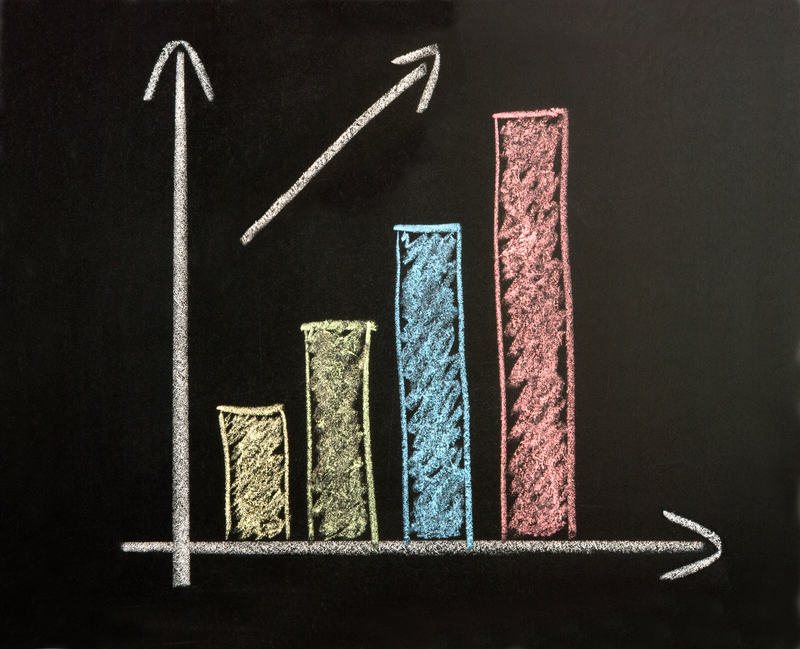 Don't just choose your favorite products to include in your holiday gift guide, use targeted products that are either currently popular or were popular last holiday season. Generate reports on the top sellers in various categories and try to find items that would make good presents. Furthermore, it's important to get a good mix of products in your gift guide to appeal to a broad range of consumers. You probably don't have only one type of customer, and your holiday gift guide should reflect that. Look back to your buyer personas and make sure your gift guide reflects the variety inherent in them.
It's important to get the raw data to find what people are purchasing–use tools like Google Analytics and Hubspot. Track what people are purchasing and what their purchase path is. Use social media and online polls to ask your customers what items they'd like to see. All this data will help you create an approach to your guide that targets a wide swath of customers and reflects the diversity of your business.
Create an Immersive Experience
When creating your holiday gift guide, it is best to curate an experience that submerges the reader in your content. Try segmenting your gift guide into different gift collections by age or gender (if applicable), or by price point. The consumer is then drawn into a selection of items targeted exactly for the people on their gift list. By creating a seamless experience with colorful, high-resolution images of your products, readers are more likely to buy.
Use Pinterest and Other Social Media to Create Holiday Gift Boards
As much as you may segment your holiday gift guide, there is no way to account for every different group and taste. Creating a variety of simple holiday gift boards on Pinterest to augment your existing gift guide is a simple way to help your customers. You can create a specific board for the customer (or buyer persona) you're trying to target, such as "dog lover" or "stay at home mom." This strategy works better for some B2C businesses with audiences and demographics more likely to use Pinterest. Tailor your approach to your customers and you'll have more success. Find out what platforms they use through Google Analytics and online polls and promote through those.
Marketing using Pinterest and other social media sites is incredibly useful in today's digital age. You can target users who wouldn't otherwise interact with your content and start new conversations about your products. Remember to continually engage the users from social media and offer them exciting special offers to pique their interest.
Continue Writing About and Promoting Your Holiday Gift Guide
Once your holiday gift guide is out there, don't just leave it sitting in cyberspace. Write about it using blog posts to provide additional context to the products you're recommending to your customers. Tell your customers why they should buy this particular item. Explain why your product will make the perfect gift for their friend or family member. Producing blog posts about the products in your gift guide creates additional engagement around your products and adds a framework for your buyers. Do keyword research so that you can incorporate phrases for a higher organic ranking.
Promote the gift guide and your blogs on social media. Don't let them stagnate on your website waiting for organic hits. Include links in emails, launch a paid campaign, and perhaps even look for promotional opportunities with other blogs or websites in your industry for link sharing. These methods can further enhance the reach of your guide to additional customers.
Your holiday gift guide can be your customers' entry point into your product offerings. Make sure it is inviting, accessible, immersive, and understandable. If you use these tips to create your gift guide, you're more likely to succeed this holiday season.
The team at Leverage Marketing has been through many holiday seasons and knows holiday gift guides inside and out. If you have questions about marketing for the holiday season, we are here to help. We are experts in helping our clients meet their needs all year-round. Sign up for our newsletter today to get tips about SEO, social media, marketing, and lots more.
https://www.theleverageway.com/wp-content/uploads/2016/10/holiday-gift-guide-blog-featured.png
300
900
Bob Kehoe
https://www.theleverageway.com/wp-content/uploads/2016/05/logo-1.png
Bob Kehoe
2016-11-01 10:00:14
2016-12-15 20:57:19
How to Create a Valuable Holiday Gift Guide