In the world of digital marketing, visual content is:
Images
Videos
Charts & Graphs
You use visual content in marketing by selecting and designing it to enhance the communication of your message – and we know how critical that message can be to the success of your enterprise.
Using visual content and imagery in marketing should be a practice in helping every possible customer or client understand what your business offers, how it can help him or her, and how he or she can get it.
Learn how to maximize the effectiveness of your imagery with our visual content marketing strategies.
Don't Fear Images
Our brains process visual content and text in two contrasting ways. Though it may not seem like it, parsing the meaning of language is a work-heavy procedure, especially when compared to the brain power necessary to find meaning in an image.
We figure out images an impressive 600,000 times faster than we figure out text. They also evoke stronger emotional responses and elicit action more often than pure text. We tend to only read about 20% of the text on a webpage – but with the help of images, we can understand large concepts and remember them more easily than we would by reading about them.
Imagine the concept of the Leverage Marketing team giving you the gift of free marketing knowledge. We've wrapped it up in a blog and we're handing it to you, here and now, obligation-free and with the hope that you'll use it to better your business. How would you represent that concept?
Mouse-over below to see our version of the concept.
The way to engage with images is by assigning a purpose to each image. Every photo or illustration you choose to use should be able to drive home a point and leave a lasting impression. Creating custom images is the best way to ensure that there is meaning behind each image, but if you don't have the resources to do so, then don't be afraid to invest the time necessary to search for and acquire only the most relevant images.
There are four common types of images we use in visual content marketing:
Standard Images
These are the images you see pasted into pages and blogs to enhance the consumer experience. They can range from memes to photographs and tell a part of the story that can't be communicated through text alone.
Icons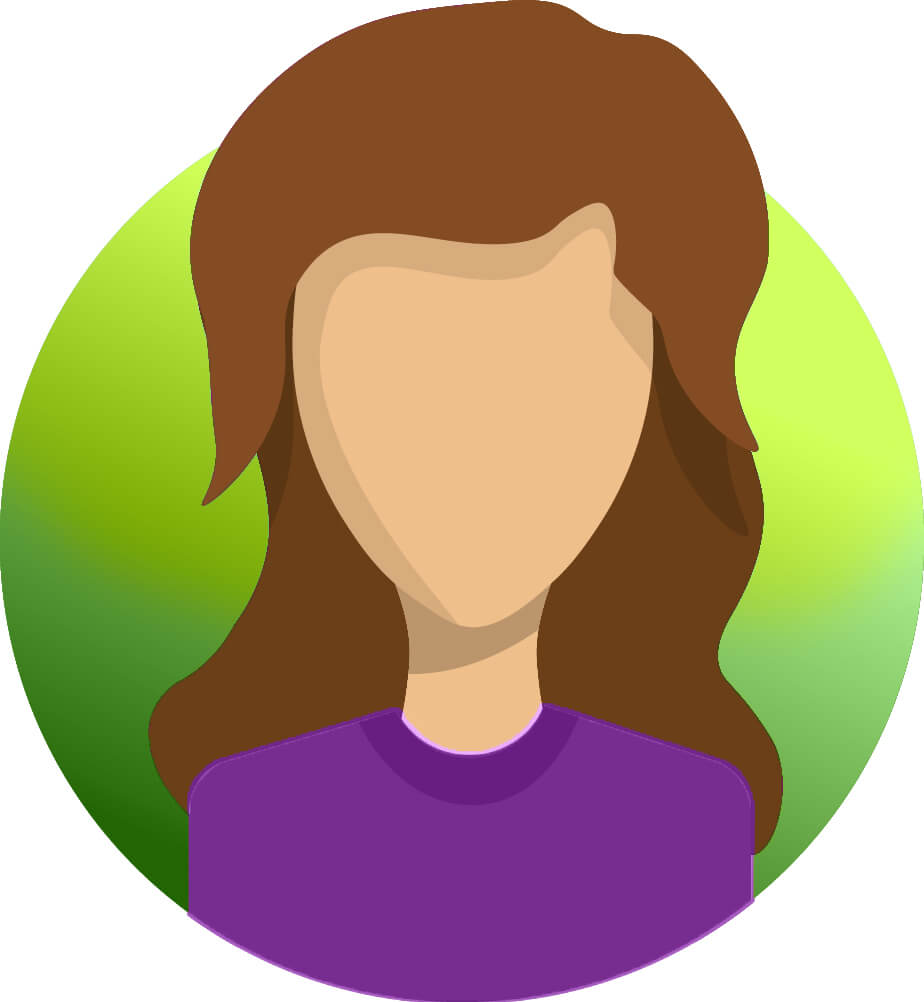 Icons are miniaturized, simplified versions of full-sized images. An icon is a representative or symbol of something. In much the same way that an image represents an idea from text, an icon represents an idea from an image.
Screenshots
To make it easier to describe complex computer issues or processes, smart marketers use screenshots. These are still grabs from your computer screen that share with the viewer everything viewable to you on your monitor – or, with a little editing, the parts that you want the viewer to see.
Infographics
Infographics are the capstones of images. They combine the features and storytelling power of different types of images to create a fully-realized graphics and marketing experience. Often, they also include text to ensure that viewers have access to the complete body of information.
Tips for Using Images and Graphics in Your Visual Content Marketing Strategy
There's more to beginning to use images than just including them in your next content piece. Try these tips to make sure your images are helping you reach your marketing goals:
Don't treat images like filler content – If you start adding non-relevant images just for fun, you'll quickly raise your page's load time too high with content that doesn't contribute to your message… and probably confuses your viewer.
Be careful of file size – 200 kilobytes should be your absolute maximum, with few exceptions, but you should aim to keep almost all of your images 100 kilobytes or below to keep load times rock-bottom.
Tie in image appearance – A rowdy mix of illustration styles and random photos, with and without borders, and with wildly varying color schemes and value ranges is a heavy burden on your professional credibility. Use your brand's colors as a base for your images. Pick a category, such as photos or illustrations, along with a consistent style, such as flat design or matte painting, for reliable results.
Did you notice that most of our graphics use our brand colors? That's how you pull your imagery together!
Start Making Videos
You can't stop video from becoming more and more relevant. Most of what you consume on social media is now either images or video – text has taken a seat way, way behind visual media.
Generation Z youth, born between 1995 and 2012, now spend about 10 hours a day online between all of their available devices. 70% of this demographic watch over two hours of videos on YouTube alone every day.
If you want to capture their attention (and the attention of those outside the Gen Z demographic) then you have to start making and outreaching videos now. But beware – producing video is so much more than talking into a phone camera.
Record, edit, and post videos like these to start driving website visits and page views:
Weekly broadcasts
Influencer interviews
Testimonials
Customer service videos
Think of creative ways to use the videos – we've suggested some unique video ideas before that you might want to check out. You can:
Add videos to blogs
Post videos on your social media channels
Share videos with influencers
Use videos to enhance service & product exploration
Make and Use a YouTube Account
Google is the most widely used search engine, and they already own YouTube. It's a win-win to create a YouTube account to host your videos, because Google has the greatest access and integration with its own service.
If you let Google-owned YouTube host your videos, you're much more likely to rank highly for your target keywords in organic search – and that's a smart visual content marketing strategy. Just don't forget to embed your YouTube videos in relevant areas on your site and social media channels.
Integrate Charts & Graphs When Possible
Build 'em in Excel, Piktochart, Canva, or Adobe Illustrator – whatever creative program you have access to, use it to create visually appealing graphs and charts.
You can embed Google Trends graphs directly into your content.
OR you can build your own Excel charts – and they actually look all right!
Seeing an astounding statistic in text is one thing, but watching bars and lines rise and fall gives you a physical sensation of the impact of statistics, a power tool in visual content marketing. In marketing, graphs and charts drive home information as well as emotion – and can sometimes call your audience to action.
Tailor Your Visual Content Marketing Strategy Directly to Your Audience
If you're selling to millennials, push video on social media. If you're targeting 30-50 year old professionals, employ engaging infographics and interviews with influential industry leaders. Each demographic consumes in a different way, but they all have one thing in common:
Everyone consumes visual content.
Leverage Marketing provides visual content marketing services from strategy to execution. Connect with us today and get moving on a graphics and marketing plan to increase traffic and qualified leads!
https://www.theleverageway.com/wp-content/uploads/2017/10/20171011-how-to-use-visual-content-marketing-featured.png
300
900
Bob Kehoe
https://www.theleverageway.com/wp-content/uploads/2016/05/logo-1.png
Bob Kehoe
2017-10-11 16:49:42
2017-10-11 16:56:47
How to Use Visual Content in Your Marketing